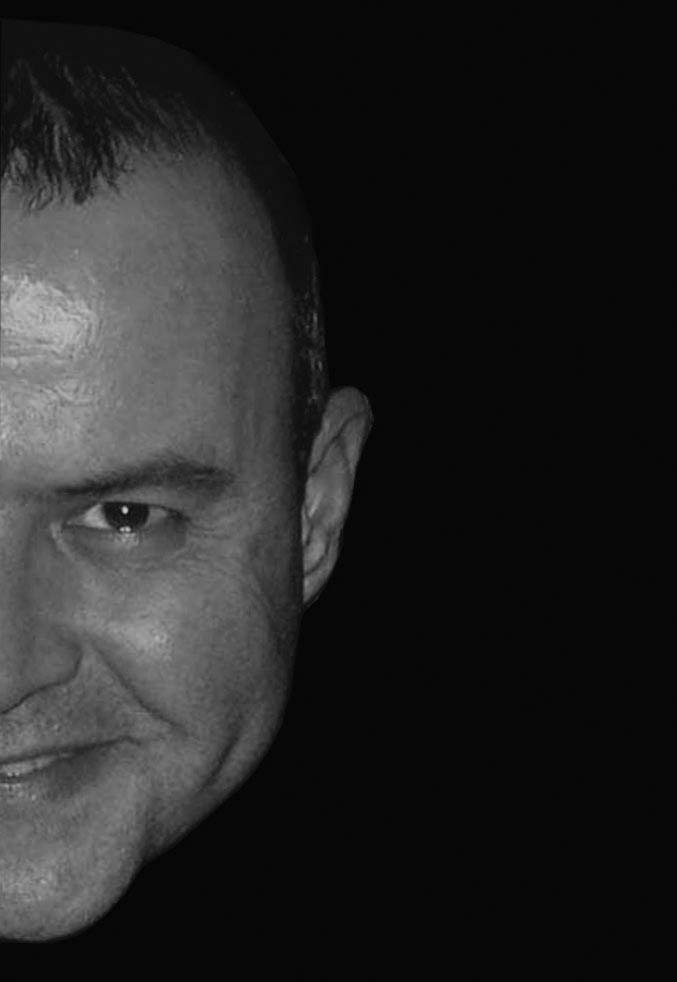 BIOGRAPHY
Maurício Porto is a Brazilian artist based in New York. Born on February 10, 1964 in Elói Mendes, Minas Gerais, developed a professional background as an art director and graphic designer, being a Bachelor in Advertising and Marketing in Rio de Janeiro. Passionate about drawing since his early childhood, he learned oil on canvas techniques at the age of 16 with a local artist from his hometown. Since then, his career as a painter went ahead growing and expanding as a self-taught artist, going from oil to acrylic colors and new subjects with a trajectory of more than 40 years of painting, with many exhibitions in his native country as well as the United States.
About Maurício Porto's artwork
The art of the Brazilian painter Maurício Porto embraces a celebrity portrait and personality study. His dynamic depiction of people communicates the gesture of these icons in popular culture. They hide, they sing, they "strike a pose" and they are revealed. 
Porto presents the strong character of his subjects through generous lines and colors, combining portraiture with a sophisticated position in cultural mediation. His paintings can be appreciated by anyone and everyone. His images are instantly recognizable, and his talent for rendering the figure is mature and developed. The images are fun, exciting and reaffirming. In his exhibitions across Brazil and the United States he shows singers, actresses, performers or anonymous.
Porto's diverse background and sharp eye for people and their personalities is quickly evident. He skillfully blends culture, imagination and a universal media appeal. His paintings are a testament to the unrelenting power of portraiture in the hands of an excellent artist.
Text: Angela di Bello – Curator
2022 • Carmen's Spring / Tucano • Bergdorf Goodman • New York, NY, USA
2019 • Untitled • Vila Ventura Ecoresort • Porto Alegre, RS, Brazil
2017 • Happiness • Galeria DaVera • Porto Alegre, RS, Brazil
2016 • Carmen Miranda The Brazilian Bombshell • Casa de Cultura Mario Quintana • Porto Alegre, RS, Brazil
2012 • Madonna Like a Painting • Galeria Paulo Capelari • Porto Alegre, RS, Brazil 
2011 • Horses • Expointer Stand • Esteio, RS, Brazil
2010 • What The Eyes Can See • Galeria Espaço Cultural TRT • Porto Alegre, RS, Brazil 
2009 • Untitled • Galeria Paulo Capellari • Porto Alegre, RS, Brazil  
2005 • Summertime • Garagem de Arte Galeria • Porto Alegre, RS, Brazil
2001 • Faith – Unimed Salão de Eventos – Varginha, MG, Brazil
2000 • Odd Repetitions • Arte & Fato Galeria • Porto Alegre, RS, Brazil
2000 • Brazil 500 Years of Colors • Galeria Central • Elói Mendes, MG, Brazil

1999 • Untitled • Caffé del'Artista • New York, NY, USA
1996 • Untitled • Foyer Teatro Capitólio • Varginha, MG, Brazil
2022 • Chelsea Metaverse Masters • Amsterdam Whitney Gallery • New York, NY, USA
2004 • Summer Salon • Ward-Nasse Gallery • New York, NY, USA
2003-4 • Untitled • Barbara-Ann Levy • Fire Island, NY, USA
2001 • Connections To The Real • Agora Gallery / Soho • New York, NY, USA
1999 • Summer Salon • Ward-Nasse Gallery • New York, NY, USA
1998 • Artists from Minas – Assembléia Legislativa de Minas Gerais • Belo Horizonte, MG, Brazil
1986 • Art Students of Maria Augusta Procópio • Elói Mendes, Brazil
Art Fairs
2021 • ArtExpoNewYork, New York, NY, USA – Virtual Exhibition
2018-19 • Elite Design Show, Porto Alegre, RS, Brazil
2002 • Fire Island Art Fair, New York, NY, USA